Underground Boring Services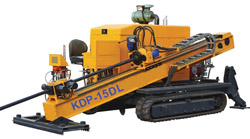 Sometimes trenching to lay new pipe, gas or water, is not the most desirable or feasible option for getting lines to your project or building. Axsom-Franke Plumbing has the capabilities to bypass surface obstructions like driveways and sidewalks. Horizontal boring is also a good way to minimize disturbing the natural ground.
Call us today for a free estimate for your project!